A CATALYST FOR
LASTING TRANSFORMATION
GET UNSTUCK AND CONFIDENT
IN AN UNCERTAIN WORLD
EDUCATION  |  TRANSFORMATION  |  GROWTH  |  HEALING
Do you or your kids feel like retreating from the pressures of life? Do you feel like your emotions are controlling you? Are you or your kids discouraged, isolated, or disconnected? Have you exhausted your resources and don't know where else to turn?
The tools we teach empower you to take back control of your life and face a world of fear and uncertainty with confidence and excitement! No matter what chapter of life you are in, we have a track for you.
This course will help you:
LEARN actionable tools for daily progress
LIVE with intention
LEVERAGE the process to increase Emotional Intelligence, confidence, and purpose
CLAIM YOUR STORY (Formerly My Hero Journey)
Claim Your Story is a powerful curriculum for all elementary school-age children. This curriculum helps individuals, families, and teachers to help students understand that they are the hero of their own stories and gives them the tools they need to be active agents in creating their stories. This dynamic and unique program is not an add-on to already busy schedules and overflowing lesson plans.
CHART YOUR STORY (Formerly Create Your Story)
Our curriculum for teens builds resilience and confidence. As individuals apply the principles, equipped with the foundational tools they need to be empowered to captain their story, they create a future they can be proud of. They will learn to make decisions with confidence and create a powerful roadmap for their future. This curriculum benefits all who participate.
Our curriculum for adults builds resilience and confidence. As you apply these principles, you become goal-oriented members of society who value your relationships. Through this curriculum, you are equipped with the foundational tools you need to be empowered to captain your story and create a future you can be proud of. Whatever lies in store for the next chapter of your story, these tools will give you the confidence to create it with intention.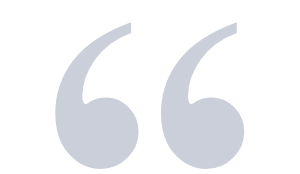 "I've wasted 12 years in and out of being locked up, and now with these tools it's literally changing my life. I'm not going back!"
- Gerry
A MESSAGE FROM OUR FOUNDER
The entire team at My Story Matters is dedicated to empowering individuals to create a life they are excited about. We are passionate about providing paths to second chances, reinstalling belief in who you are, helping you take ownership of your story, and equipping you with the tools and resources you need to become the creator of your story. We know you are capable of whatever change you are seeking, and we love to guide you through the journey. We know this process fosters self-efficacy, builds confidence, inspires imagination, and gives anyone transitioning to something new the power to dream of a hopeful future. We are so grateful for the help of all who make this journey possible.
The needs are growing. There are individuals eagerly awaiting the opportunity to participate with us. The time is now!
My Story Matters needs YOU!
We need your help in expanding this life-changing ripple effect to thousands more. There are several ways in which you can contribute. We need your donations to help us coach individuals along the journey, we need your connections into new communities, and we need your support to help us share this mission!
I ask that you take a minute to consider how you could join this great movement. I am excited to continue this journey and hope you are in a position to join me!
Amy Chandler
Founder, My Story Matters
A little bit goes a long way! Join our community of contributors to help us empower more people to create a future they can be excited about. To make a one-time or recurring monthly donation, please click below.
Tax ID number 45-4361591
Find an event that fits your schedule and learn more about our programs!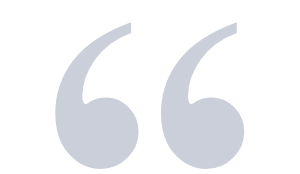 "These tools make a difference in my life
every single day."
- My Story Matters Graduate
NON-REINCARCERATIONS
(99%)*
$615,558 DONATIONS TO DATE
*THE AVERAGE RATE OF RECIDIVISM IS 80%. MEANING A JUSTICE INVOLVED CITIZEN WILL RE-OFFEND WITHIN 30-DAYS OF RELEASE WITHIN THE STATE OF UTAH.
99%  OF OUR GRADUATES HAVE REMAINED NON-REINCARCERATED.

Data Updated 9/8/2023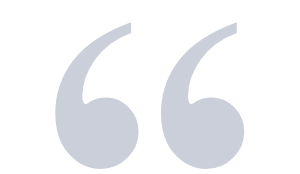 "I can't believe my whole life has changed
in just 3 months."
- Anna
LEARN IT, LIVE IT, LEVERAGE IT
Become a My Story Matters guide today.
My Story Matters promotes healing, inspires hope, celebrates courage, improves self-esteem, builds confidence and inspires imagination in everyday heroes by engaging them in a process that helps them reflect, recount, record, and reframe their stories.
Our vision is to engage communities in embracing stories of all individuals as heroes of their own personal journey and, in that process, become more united in compassion, understanding, and empathy as we realize every story really does matter!