Level Up Curriculum for
Corporate Training
Ascending Beyond "Success"—A framework for expanding your
capacity to reach greater heights in the 4 quadrants: body, mind, career, and life.

Corporations around the world are seeing decreased productivity and employee retention which is leading to shortages in labor and production. Their employees are struggling with uncertainty and overload and corporations are scrambling to maintain their sales, keep customers happy, while juggling the emotional stress in the office.
Your employees will Level UP their ability to lead their teams, increase innovation, and drive revenue.
The culture shift across the organization to Level UP in their personal and professional lives leads to increased satisfaction, teamwork, employee retention and security.

Everything is technology-supported with all the resources you need to succeed no matter your learning environment!
Flexible learning environment
In-person learning with instruction
Self-guided workbook
Working with a mentor in guided learning format
Future app development to increase content and support

We've been teaching this curriculum for over 12 years in dozens of communities and it works! We see remarkable results when the individuals put in the work to take control of the story they are creating.
Works with all demographics, all age groups, and all learning abilities.
As a bonus there are resources available for parents to purchase so their family could be working on this material at their learning level. The whole family can Level Up if needed.
ASCENDING BEYOND "SUCCESS"
We partner with Ascend EQ, the leader in enhancing the emotional intelligence of corporate executives, to bring your corporation these incredible tools to level-up every area of your business, including their personal lives. We provide a framework for expanding your capacity to reach greater heights in the 4 quadrants: body, mind, career, and life.
The 7 summits of the Level UP framework will give you
the tools and help you develop the characteristics
necessary to become the person ready to reach the
next peak on your journey.
EACH SUMMIT IS A UNIQUE STEP:
As your employees climb each of these summits they will develop:
desire, clarity, ambition, tenacity, mindfulness, intensity, grit, unshakable fortitude
and proficiency in all areas of their life.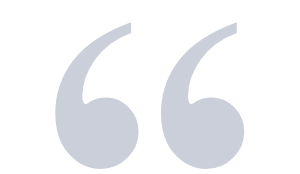 "At a time when I was trying to put my life back together and make changes that would help me get a new future, this curriculum provided a roadmap for me to not only believe that was possible but give me an action plan to achieve it."
- Montius
ACT NOW
Raise your EQ, and everything else follows. Revenue, innovation, retention, and satisfaction. Let us coach you on how to lead your team to the top of the game.